SIBC operates and manages the international toll bridge system linking Cornwall, Ontario, Akwesasne and Massena, New York.  The Bridge is a vital transportation route for major industry in the region.
Ownership: SIBC is a joint venture between: The Federal Bridge Corporation and Great Lakes Saint Lawrence Seaway Development Corporation.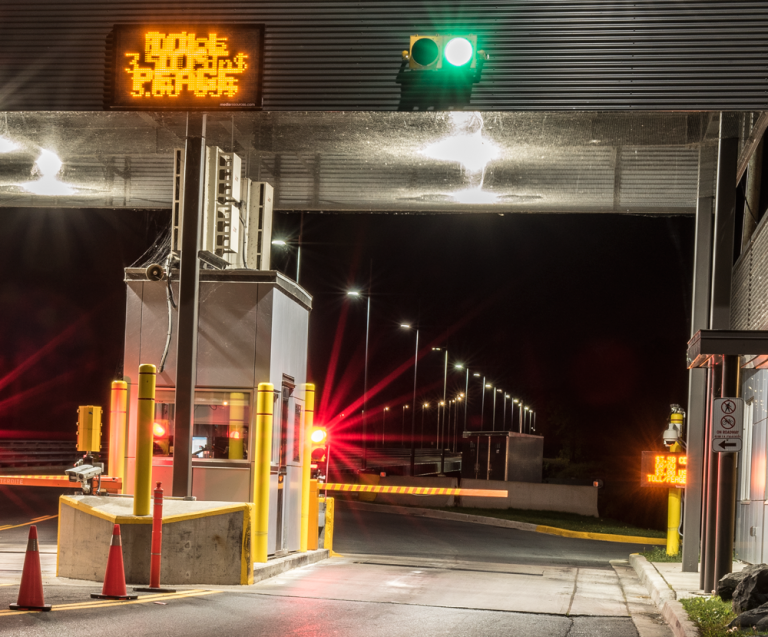 You could save 10% on all your crossing fee when you use the Seaway Transit Card
The Seaway Bridge has a system which allows patrons to purchase a Seaway Transit Card for toll transactions. Once depleted, the Seaway Transit Card can be reloaded again and again at the tollbooth and can be used for years. Seaway Transit Cards for individual or commercial use can be purchased at the tollbooths at any time.
BENEFITS
The benefits of using our Seaway Transit Card include a 10% discount on all transits and patrons are spared the concern of  making sure they have cash on hand to pay for transits.  Using a card also speeds up traffic flow and reduces the time spent at the toll booth for transactions.